Repair or Replace My Windshield? What's a good way to tell?
Suffering with a leaky side window in your truck? Need a cracked windshield fixed? For any auto glass repairs in Northeast Ohio and the Akron/Canton area, Accurate Auto Glass is the place to call.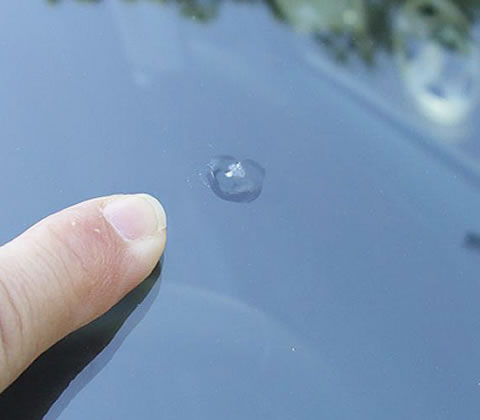 In most cases, this windshield chip can be repaired.
How to know? A general rule of thumb is…if you have a chip in your windshield that is quarter-sized or less, there is a good possibility that it can be repaired instead of replaced (see picture).
Whether choosing our same day free mobile auto glass repair service or an in-shop appointment, Accurate Auto Glass employs NGA Certified glass installation specialists that will repair or replace your damaged windshield or door glass in no time!
Family owned and operated for over 46 years, the Accurate Auto Glass goal is customer satisfaction and safety. We use only DOT certified glass, superior adhesives, and our SmarTech Engineered Installation System to ensure safe, high quality workmanship.
This allows us to confidently offer our customers a LIFETIME, NO-LEAK GUARANTEE on all of our auto glass repairs.
Insurance claims are quick and easy at Accurate Auto Glass. We are a trusted partner and certified glass repair center for ALL major insurance companies. We can direct bill your insurance company from our office at no cost to you. Let us help save you up to $75 on your deductible!
100% Lifetime Guarantee
No Leaks & Workmanship
Lease Turn-In Discounts
Free Same Day Mobile Service!
"IN SHOP" Discount
Huge Inventory
Over 45 years in business
Accurate Auto Glass stocks hundreds of windshields for every type of vehicle – cars, trucks, also semi tractors! Auto body and collision centers depend on Accurate to remove and replace damaged auto glass quickly and efficiently.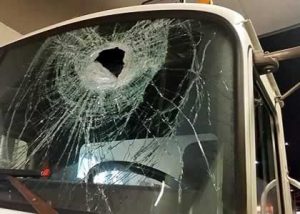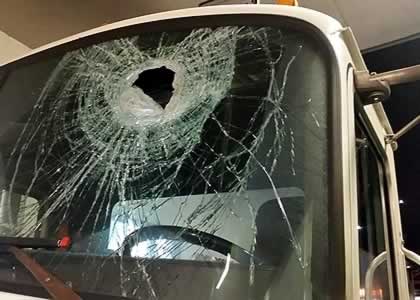 We translate our volume purchasing power to our customers, also offering unbeatable cash discounts. For high quality auto glass repair/replacement with a lifetime guarantee…
Use only DOT-Certified glass
Developed SmarTech™
Engineered installation Systems
We use only adhesives that
meet or exceed auto integrity
Conveniently located
Also Semi-Truck Windshields